Free Sample pint of Breve Crème coffee creamer
Sponsored Links

Gotta have that creamer with the coffee and ever since I got this free sample in the mail I've been buzzing heavily on coffee (with added creamer). In fact my owners don't even know I'm drinking coffee. You see… I'm a cat, and I'm drinking coffee, which is supposedly that's bad for me. It makes me super hyper and I end up doing really bad things.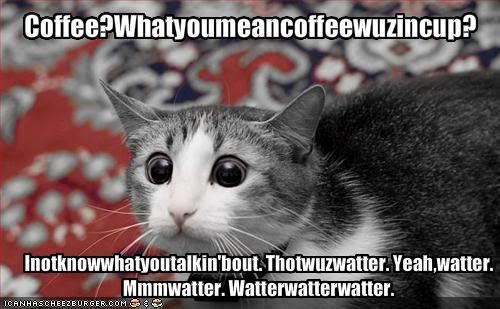 Free Sample pint of Breve Crème coffee creamer
Via this link +if you aren't a member of vocalpoint you will have to sign up to be a member for this free sample offer
Related Free Sample Posts
Free Sample Pint of International Creamer (facebook coupon)
Calming Creme, Creme to Stay Calm?
Free Aveda Sample, Hand Creme
Incoming search terms:
hyper cat
cat drinking coffee
funny coffee